Message from Ambassador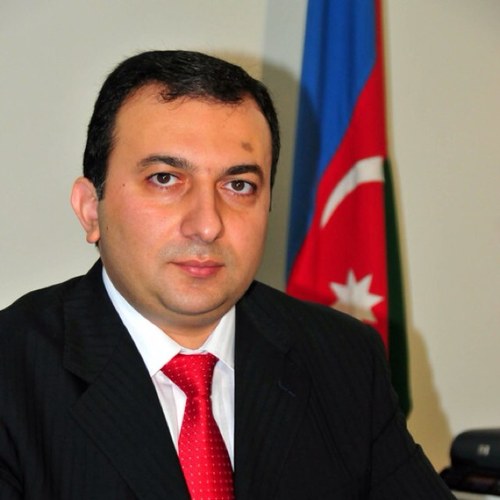 Welcome to the website of the Embassy of the Republic of Azerbaijan in the United Arab Emirates. This site provides general information about UAE-Azerbaijan bilateral relations, Azerbaijan and the Embassy. Azerbaijan is a one of the most ancient place of stay of human being. The first state formations in Azerbaijan had been established in the IX century BC. Caucasian Albania was one of the few states which had its independence during the dominium of the Roman Empire in the region. Azerbaijan had been described in the works of antic Greek, Roman and other historians, geographers, travelers.
In 1918 the first democratic parliamentary republic was established in Azerbaijan but unfortunately its life was short, and ended in 1920. Within short 23 months the Republic became the symbol of the Azerbaijani identity and the nation's aspirations granting to its citizens equal rights regardless of their ethnic or religious affiliation as well as equal voting rights to men and women. Azerbaijan regained its independence later in 1991.
Thus, Azerbaijan turns into a high-income country with stable political system focuses on its territorial integrity, strong economy, stable social policy, rich natural resources, a modern infrastructure, a favorable geographical location, qualified professionals and knowledgeable young people. Azerbaijan is integrating into European and Euro-Atlantic structures and contributing to the strengthening of global security. Undoubtedly, for the achievement of those goals the National leader of the Azerbaijan – Heydar Aliyev was played exclusive role.
According to Davos World Economic Forum Azerbaijan is in first place in the CIS for economic competitiveness. Azerbaijan is a member of major international organizations and is a strategic partner in the South Caucasus region. Just recently Azerbaijan has become a member of the UN Security Council and one of the 10 non-permanent members of the UN Security Council
We do hope that the site will be very useful in finding a lot of new and interesting about political, economic and cultural life of Azerbaijan.
I invite you to use our website, at the same time Embassy staff would be happy to provide you additional information or further assistance whenever needed.
Thank you for visiting us,
Dashgin Shikarov